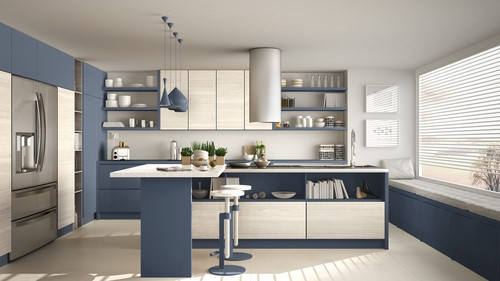 Some 50,000 people who had typically been on the same variable tariff for six years with one of the big six suppliers were involved in the trial.
The scheme was based on the idea of "collective" switching, where a group of consumers swap supplier in one go.
Although four in five did not switch, Ofgem said the trial was a success.
22% of people who received letters explaining how they could save money by switching deals through the scheme followed through by moving to a cheaper tariff.
This compared to a 2.6% switching rate among a "control group" who received no information whatsoever.
Collective Switching
A number of organisations, including switching sites, newspapers and even local authorities, have helped groups of several thousand people move supplier in one go. The economies of scale enable them to negotiate lower prices.
The deal is usually negotiated through an auction, with a specific deal for those in the collective switch.
Many of these groups have said the participants saved more than £350 a year each by switching collectively.
However, critics say the deals on offer are not necessarily the cheapest on the market.
Ofgem said it was easier for customers to take part in its trial than in typical collective switching deals.That is because they did not need to enter the details of their existing tariff. In its trial, customers were encouraged to contact price comparison site, Energy Helpline, to receive a personalised savings calculation.
Of those who switched, the vast majority (71%) dealt with Energy Helpline on the phone. This highlights hoe many people in this group of loyal, often elderly, customers may not be as comfortable using the online switching, as advertised as the way to switch.
Half of the customers, moved onto the collectively negotiated tariff, which Ofgem said would save them £261 per year. The other 50% of customers, switched onto deals listed by Energy Helpline, a better deal from their existing supplier, or a deal they have found themselves - with the average saving being £298 per year.
The results of this trial demonstrate that offering a simplified collective switch & providing personalised savings can be a big help in giving these customers the confidence & reassurance that they need to start a switch. The regulator said it would start a larger switching trial involving 200,000 people in Autumn.
A study in the UK's competition authority said that consumers were collectively losing out on £1.4bn of savings as they would not, or could not, switch to better deals. However, in 2017, 18% of consumers switched their electricity supplier & 19% switched their gas suppliers, the highest rates for nearly a decade. The government & Ofgem is pressing ahead with plans to cap the bills of 11 millions consumers who remain on standard variable tariffs.
Claire Perry, Energy Minister, explained: "Millions of customers have been on poor value deals for far too long & it is great to see Ofgem helping the hardest to reach households switch to better deals."
Chief Executive of Citizens Advice said: "The success of this trial shows that simplifying the process can lead to better results for people who would not ordinarily switch."