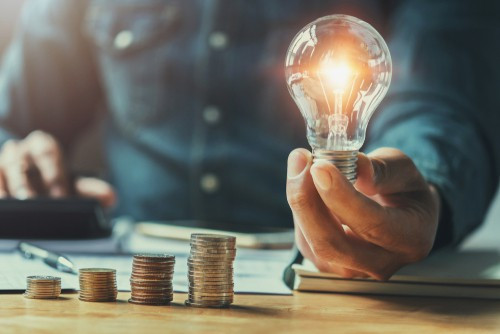 According to MPs smart meters are only due to save households an average of just £11 per year.
This new figure emerged after a cross-parliamentary group criticised the £11bn project to install 53 million devices in homes and small businesses by 2020.
It was hoped that the roll-out of smart meters across Britain would lead to an expected saving on an annual dual fuel bill of £26.
This saving has now more than halved because of delays and cost increases, with installation costing more than £1bn more than planned.
Suppliers have fallen behind schedule, with just over 11 million smart meters reported to have been operational by March 2018.
Government predictions of customer savings were also inflated, outdated and "based on a number of questionable assumptions of personal, industry and environmental savings". according to the British Infrastructure Group (BIG).
Most of the savings will be made by energy firms, even though most of the project was funded by customers through higher bills, it was claimed.
"The roll-out is at a serious risk of becoming yet another large scale public infrastructure project delivered well over time and budget, and which fails to provide energy customers with a meaningful return on their investment." said Grant Shapps, the chair of BIG.
"This report ... calls on the UK government to immediately review the progress of roll-out, and intervene to tackle its points of failure and risk."
The group also criticised suppliers for continuing to install obsolete first-generation smart meters until January 2019, which is considerably later than first planned.
Some suppliers have been known to use "scare tactic" to convince customers to accept a meter, according to BIG.
More than 50 per cent of the smart meters go "dumb" after switching fuel provider and it is estimated that as many as 10 per cent of meters do not work properly because of poor mobile networks.
The government began preparations for the roll-out of energy smart meters in 2008 with the aim of helping consumers to reduce energy use and suppliers manage demand more efficiently.
In May 2013, a revised timetable suggested the smart meters would be installed by the end of 2020.
The target that is now "almost certain" to be missed, according to the report, because suppliers are only managing to install around 420,000 a month.
BIG recommends reviewing the timetable and realistic savings, which gives Ofgem the task to ensure savings are passed on to customers, and introducing automatic compensation for malfunctioning meters.