& what it means for 11.5 million households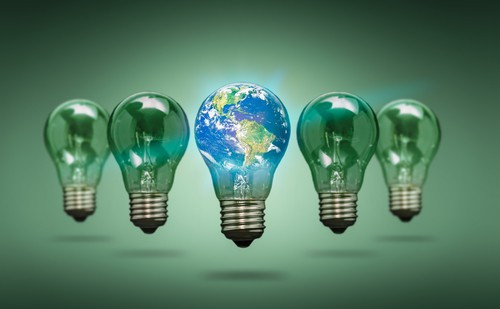 The merger will transform the 'Big Six' into the 'Big Five' & SSE promises to push greater competition - but what does it really mean for the customers?
Britain's second largest energy provider SSE has been given the green light to merge with Npower by industry regulators. The deal, which would knock the so-called 'Big Six' down to just five has received the go ahead from the Competition and Markets Authority (CMA) after an investigation was sparked over fears it could lead to higher prices for many households.
In total, the new firm would be roughly the size of market leader British Gas and to serve about 11.5 million customers.
If all goes ahead, here's what it could mean for the customers.
The Competition and Markets Authority said the deal doesn't worry it because SSE and Npower do not compete closely on standard variable tariffs (SVT) prices.
It added that few customers switch between SSE & Npower, instead preferring to move to other suppliers. If the deal goes ahead it will mean narrowing choice for customers as the Big Six - defined by Uswitch as British Gas, EDF Energy, E.On UK, Npower, ScottishPower & SSE - becomes the Big Five.
Anne Lambert, chair of the Inquiry Group at the Competition and Markets Authority (CMA), said: "With more than 70 energy companies out there, we have found that there is plenty of choice when people shop around. Our analysis shows that the merger will not impact how SSE and Npower set their SVT prices because they are not close rivals for these customers."
Alistair Phillips-Davies, Chief Executive of SSE has said: "Following a thorough and in-deoth investigation, we are pleased the CMA has provisionally concluded that the proposed merger of SSE Energy Services and Npower does not raise the competition concerns."
If the suppliers are given the green light, SSE & Npower will become one big entity, this will encompass 11.5 million customers. It said a new name has not yet been decided: "It's expected that businesses will continue to operate under their existing brands in the short to medium term."
Either way, no changes can take place until the CMA has completely approved over the takeover - which isn't expected until October at least.
For Npower's Business Solutions will be joining the new company, but SSE's large business division (along with SSE's small business and residential business division in Ireland) will remain with SSE and not join the new company.
The firm has said that if the merger is given the go ahead, Npower customers will see no immediate changes while it combines with SSE.
"You will continue to be supplied by and receive bills from Npower until the Npower and SSE businesses are able to integrate," an Npower Q&A explained.
"Avoiding disruption will be a priority during the integration of the two businesses."